student jobs
@ the drba

Applications Due: March 2023
How can you get work experience at the drba?
The answer is Internships or Co-ops. And, regardless of your field of study, the odds are in your favor that an interesting opportunity is waiting for you at the DRBA!
WHAT'S THE DIFFERENCE BETWEEN INTERNSHIPS AND CO-OPS?
Internships at the DRBA are generally during the summer and last 10 weeks. Co-ops are opportunities to work during the school year for up to 6 months and are considered either extended internships or trainee-level positions. At the DRBA, both are paid and available to undergraduate and graduate students.
WHAT'S THE VALUE OF STUDENT WORK EXPERIENCE?
The fact that DRBA student jobs are paid is almost the icing on the cake. Consider these other benefits:
Career Insights -- Find out if you really like the type of work you think you may want
Connections -- Start networking with people in your field and building references
Resume Strengthening - Gain relevant job experience to make your resume stand out from the crowd after graduation
Skills Enhancement - Put your book knowledge to the test and find out what skills come in handy in real-world applications
Confidence Building - Leave your student post knowing you can do the job!
WHEN SHOULD I APPLY?
Now! Summer internship applications are being accepted now through March 2023 for positions that start in June. A Co-op opportunity in our Environmental, Health and Safety (EHS) department is also open now with work starting in the spring and continuing through the summer and potentially the fall.
ISN'T IT TOO SOON TO APPLY FOR POSITIONS OPEN IN THE SPRING AND FALL?
No. This is truly a situation of the early bird catching the worm. Applying too late is a mistake that many students make. Our paid, student spots are competitive with applications coming in from now through the end of March. We do interviews and send out acceptance letters well before the summer begins. Make sure you're in the running by getting in your application! It's a great way to enjoy your spring semester knowing that you have summer employment with a great company already secured. And, if you qualify for the Co-op, it's a way to start earning money well before the summer starts.
WHAT TYPES OF POSITIONS ARE AVAILABLE?
Student posts at the DRBA are surprisingly varied including positions in civil engineering, social media marketing, public relations, airports management, HR and law enforcement administration just to name a few. New this year is a special, first-time co-op position in the Environmental Sciences. Scroll through this year's open positions below and if you see a fit for you, make sure to apply!
WANT TO LEARN MORE? Check out this video that last summer's interns put together as part of special project telling about their experiences in their own words!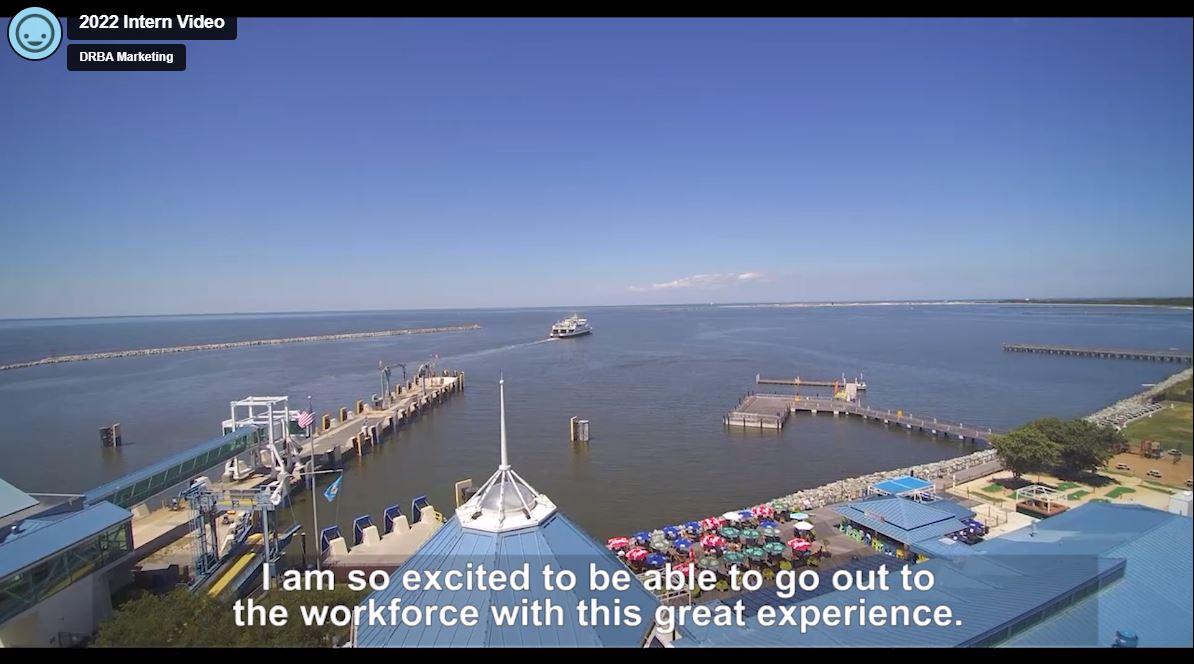 WHO QUALIFIES FOR A STUDENT POST?
Each position is different, but the program is generallly for university, college and Associate degree students. Our program is comprised of hands-on experience, leadership development, exposure to senior leaders and cross-functional team experiences. Most students come to us in their Junior and Senior years just before making first career decisions, but others start as Freshman and Sophomores and sometimes come back in subsequent years to gain deeper experience.
DO I NEED A RESUME?
Yes. That's part of the experience beginning with the application process. Students submit resumes, and can be chosen to next experience phone screens with hiring managers, and interviews in order to determine if the position is a good fit. If chosen, acceptance calls and letters are sent out and interns report to work in June to work through most of August just before school restarts. Co-op students report to work as early as they can arrange to start with their hiring manager.
WHAT TYPE OF WORK DO STUDENTS GET TO DO?
If selected for a student-level post, you are assigned to a specific team with hands-on assignments and specific projects. Your time at the Authority will allow you to build your skills, increase your career insight, and have an enjoyable work experience. You will be able to network and market yourself for potential future positions inside and outside of the Authority.
This is a terrific opportunity to receive real-world work experience and gain a greater understanding of prospective career paths. The door is open to you to develop new levels of understanding, knowledge, and skills.
AND IT'S NOT ALL WORK!
Almost every week, interns come together as a group to tour the various DRBA facilities. No matter your assignment, you'll get a full experience of the various sites and areas involved in operating a Transportation Authority. From the ferry at Fort Delaware to the Cape May-Lewes Ferry and at various Delaware and New Jersey airports, interns learn the full spectrum of what it takes to keep people connecting between Delaware and New Jersey. Click the arrows in the carousel below to see some of the fun field trips.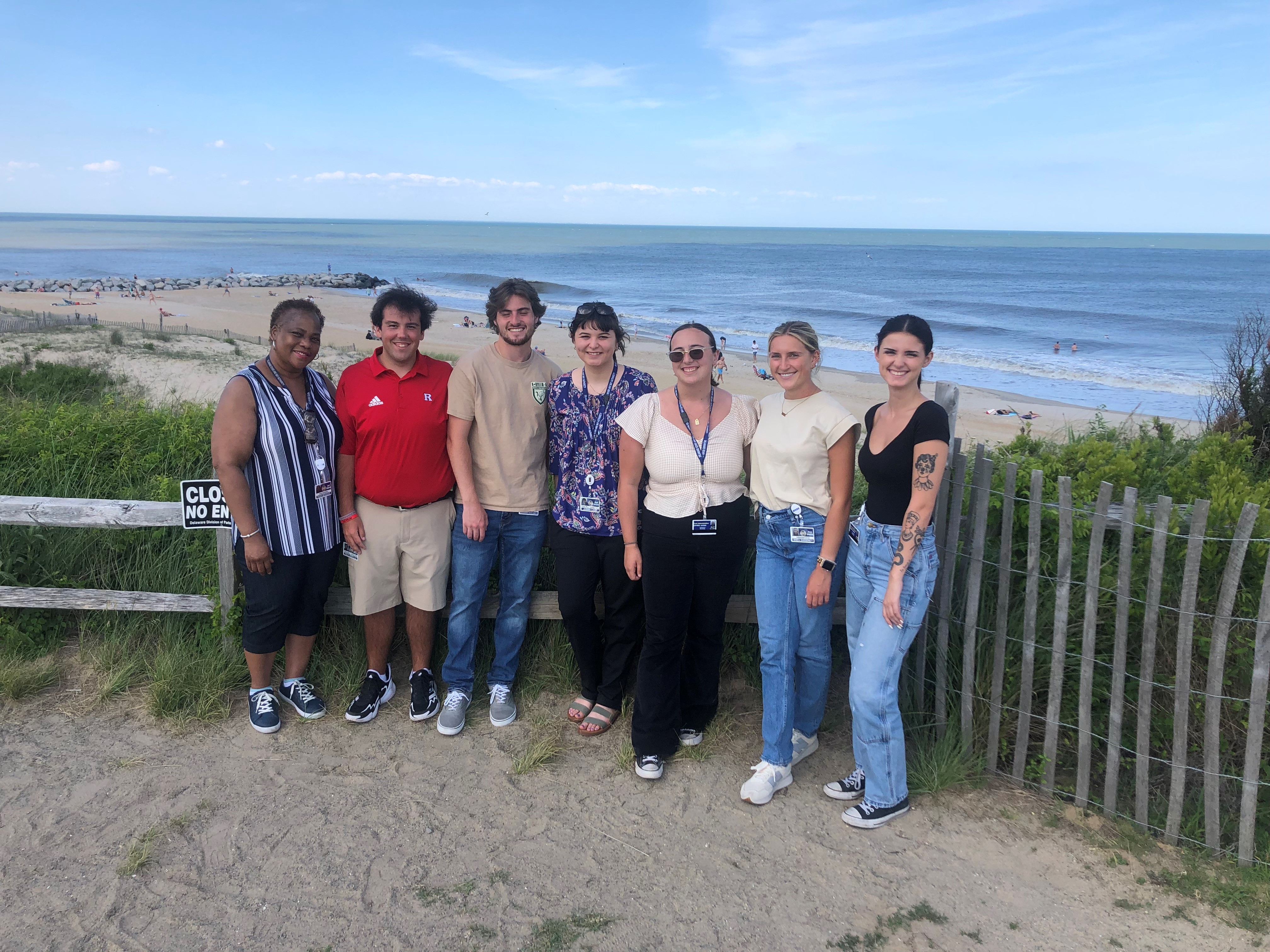 Group tours include a visit to Cape May to better understand the summer tourism market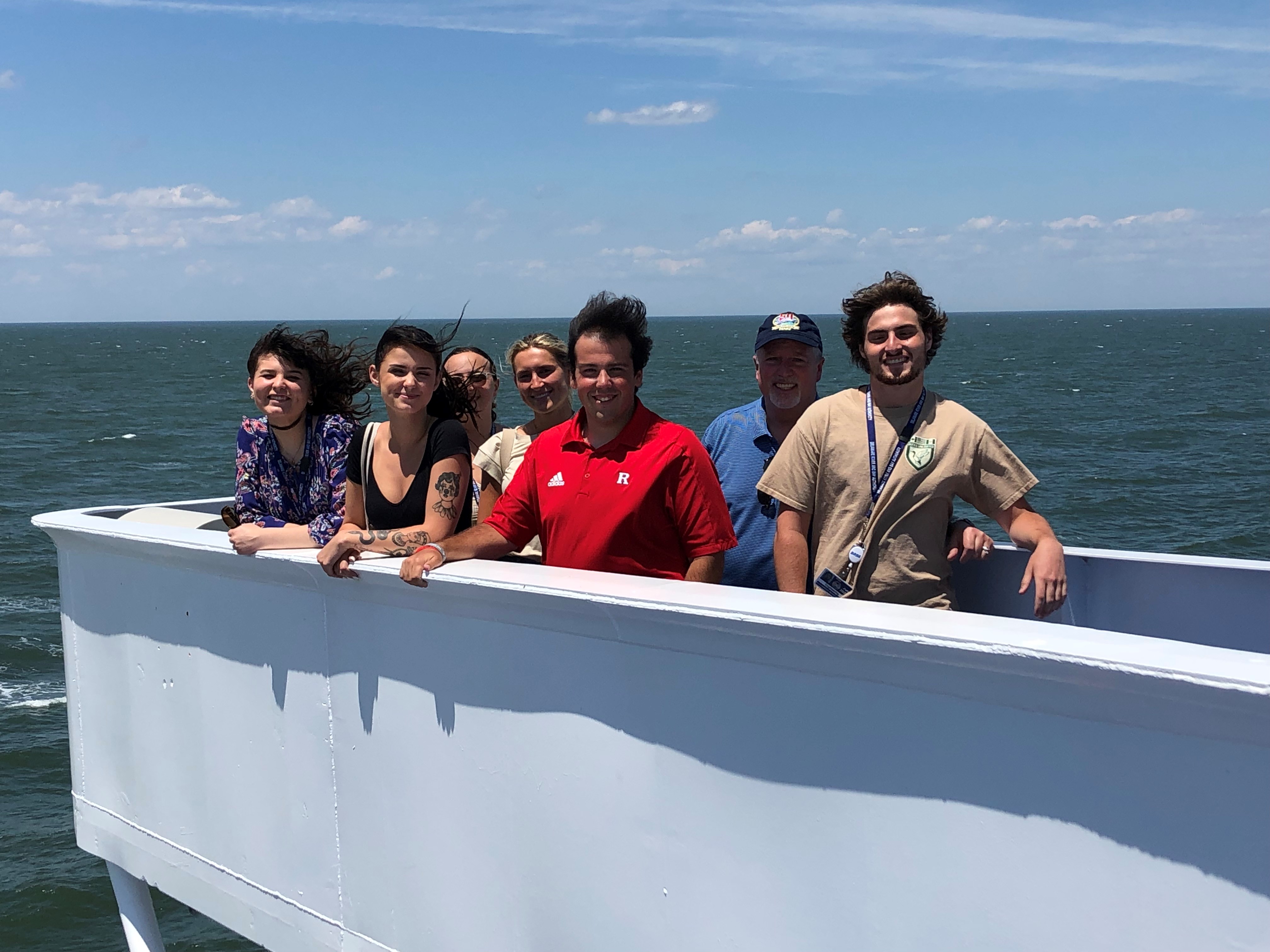 Onboard the Ferry, interns visit the Bridge Wing and see how captains navigate into dock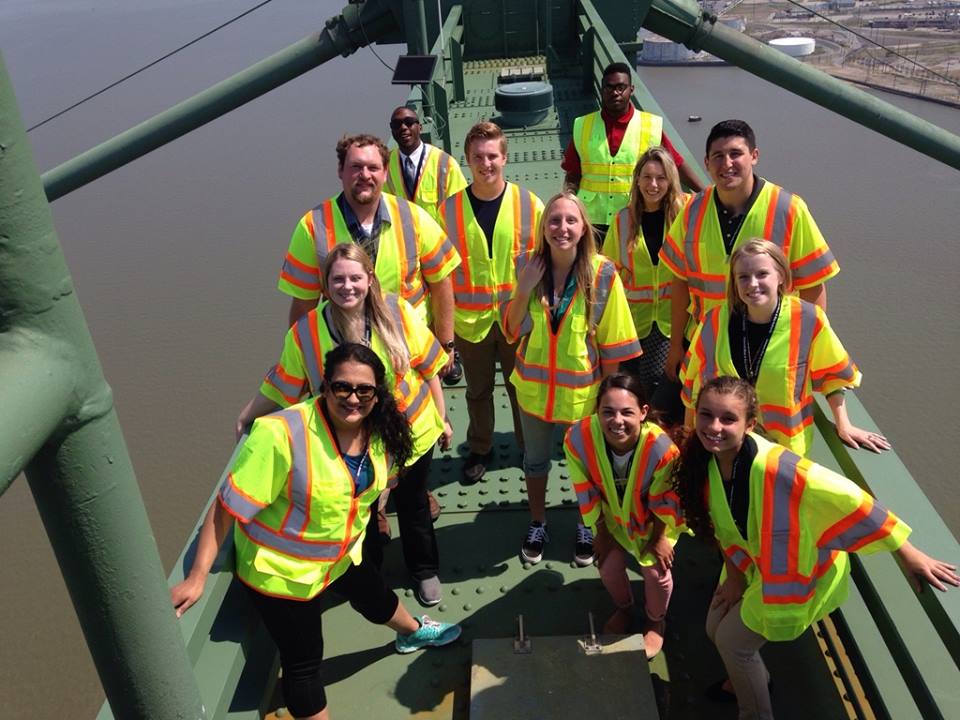 Each intern class gets to tour the Delaware Memorial Bridge from the bottom to the top!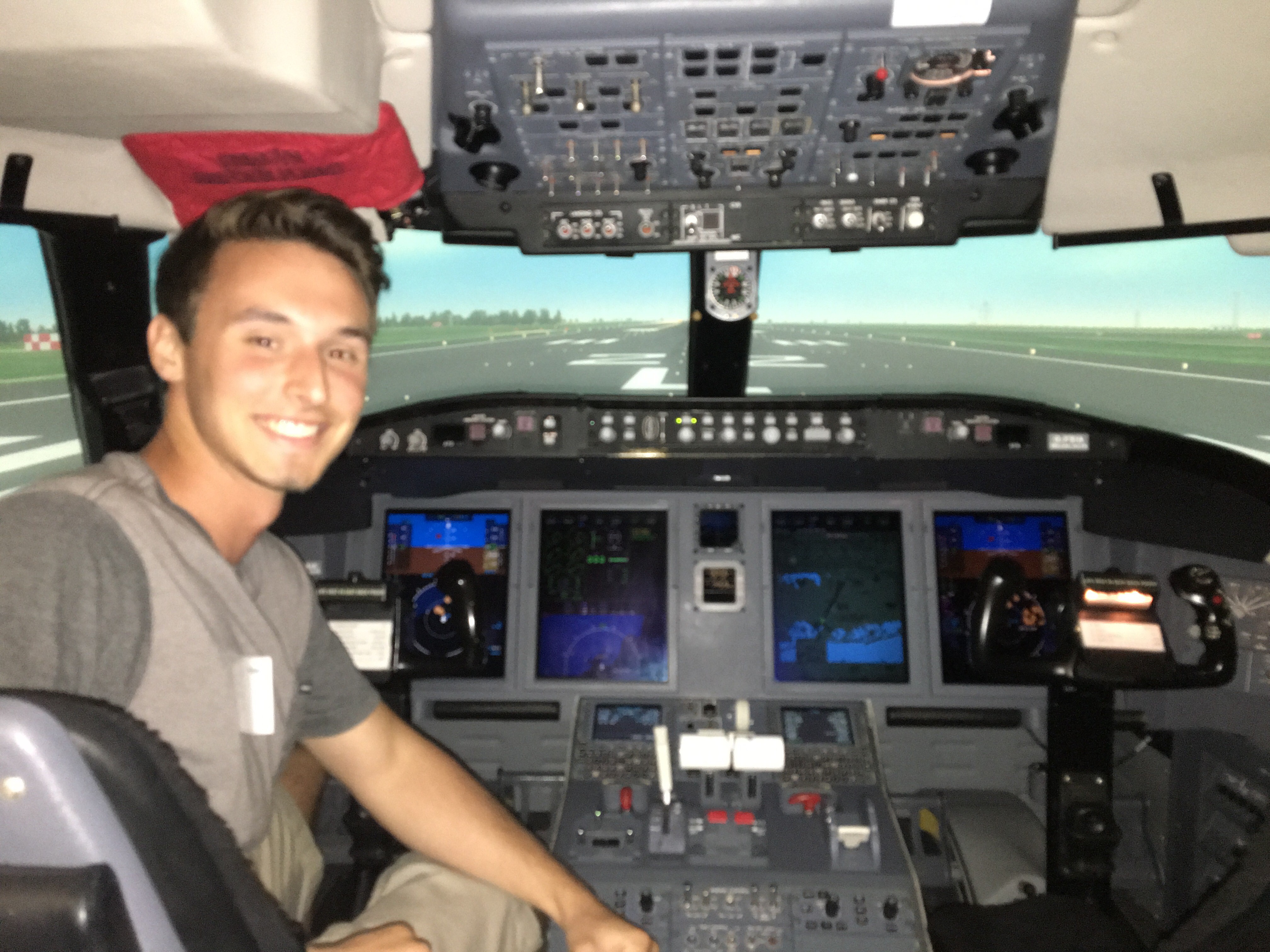 At Wilmington Airport interns visit the Flight Safety simulators used to train pilots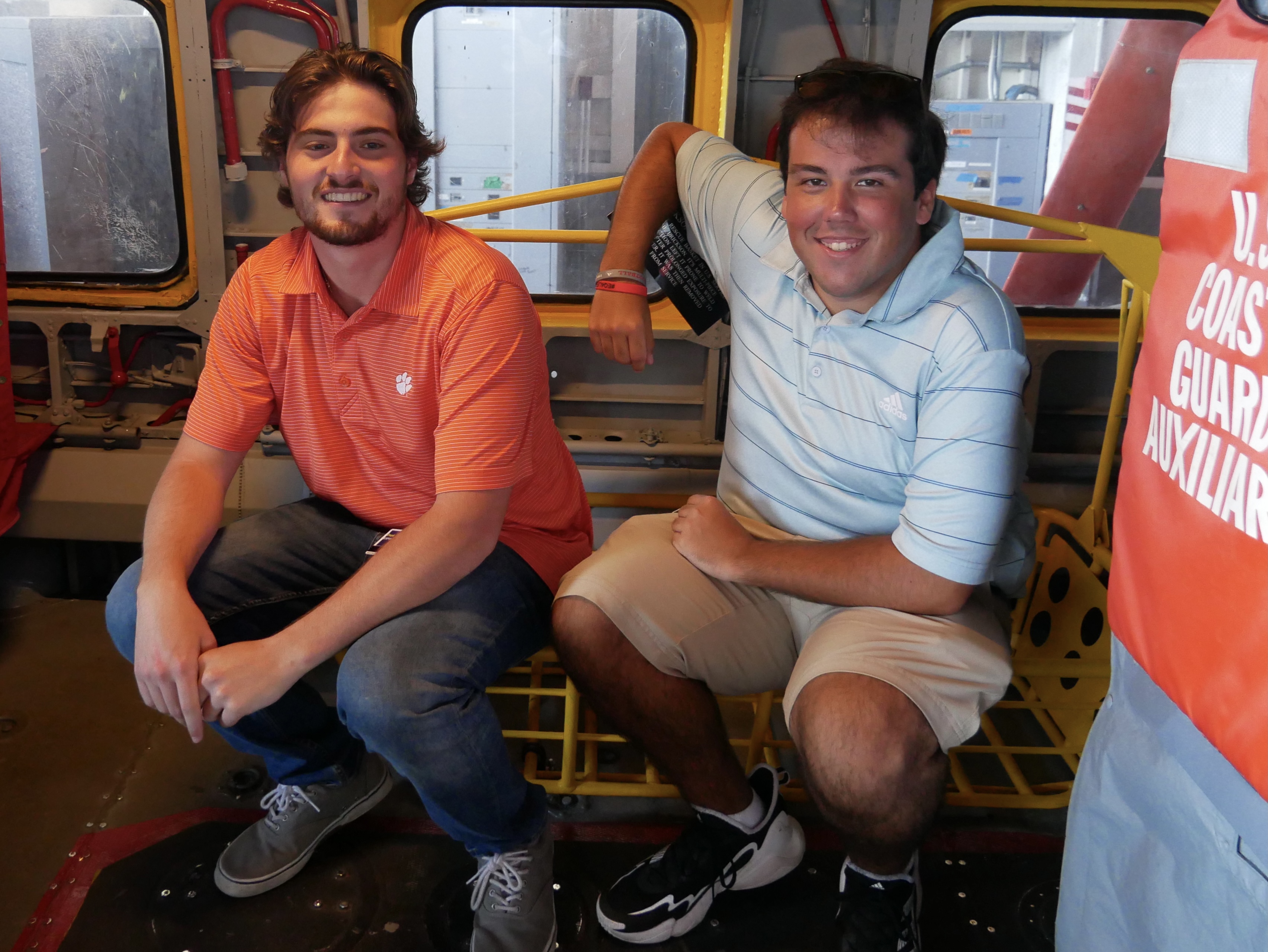 Interns tour the Naval Air Station Wildwood museum at Cape May Airport for a bit of aviation history
DON'T DELAY -- Applications are already coming in and the application deadline is March 1, 2023! Meanwhile, check out our photo carousel here to see snips of the full intern experience at the DRBA. It's not just an office job!
STILL NOT SURE? Internships are available in the following areas (click the buttons to learn more & apply):
Open student positions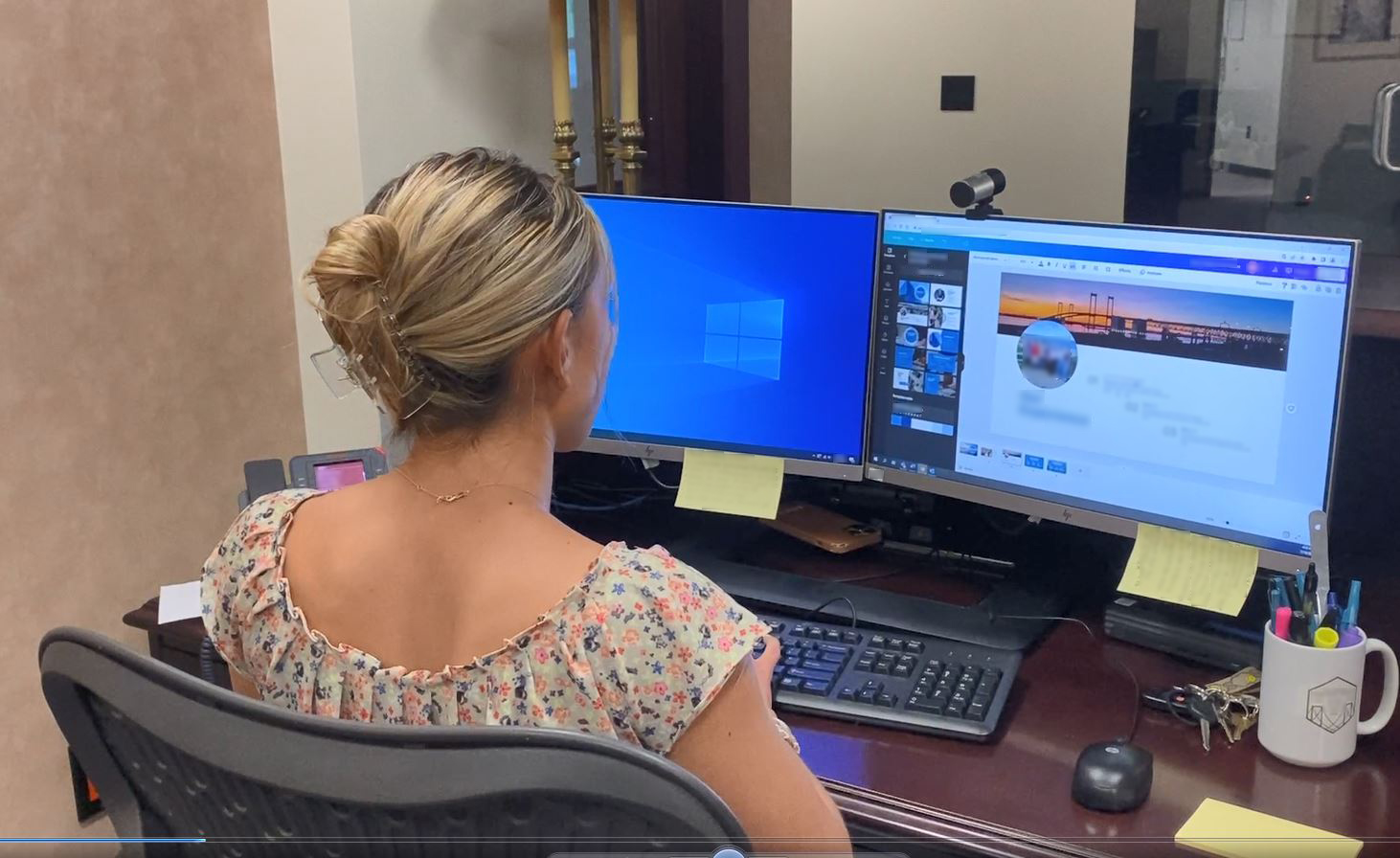 Communications/
Public Relations
Summer Internship
Work directly with our Public Information Officer on projects ranging from press and media alerts to employee newsletters and retiree communications.
Engineering
Summer InternshiP
Did you know that two of our current full-time engineers started as interns?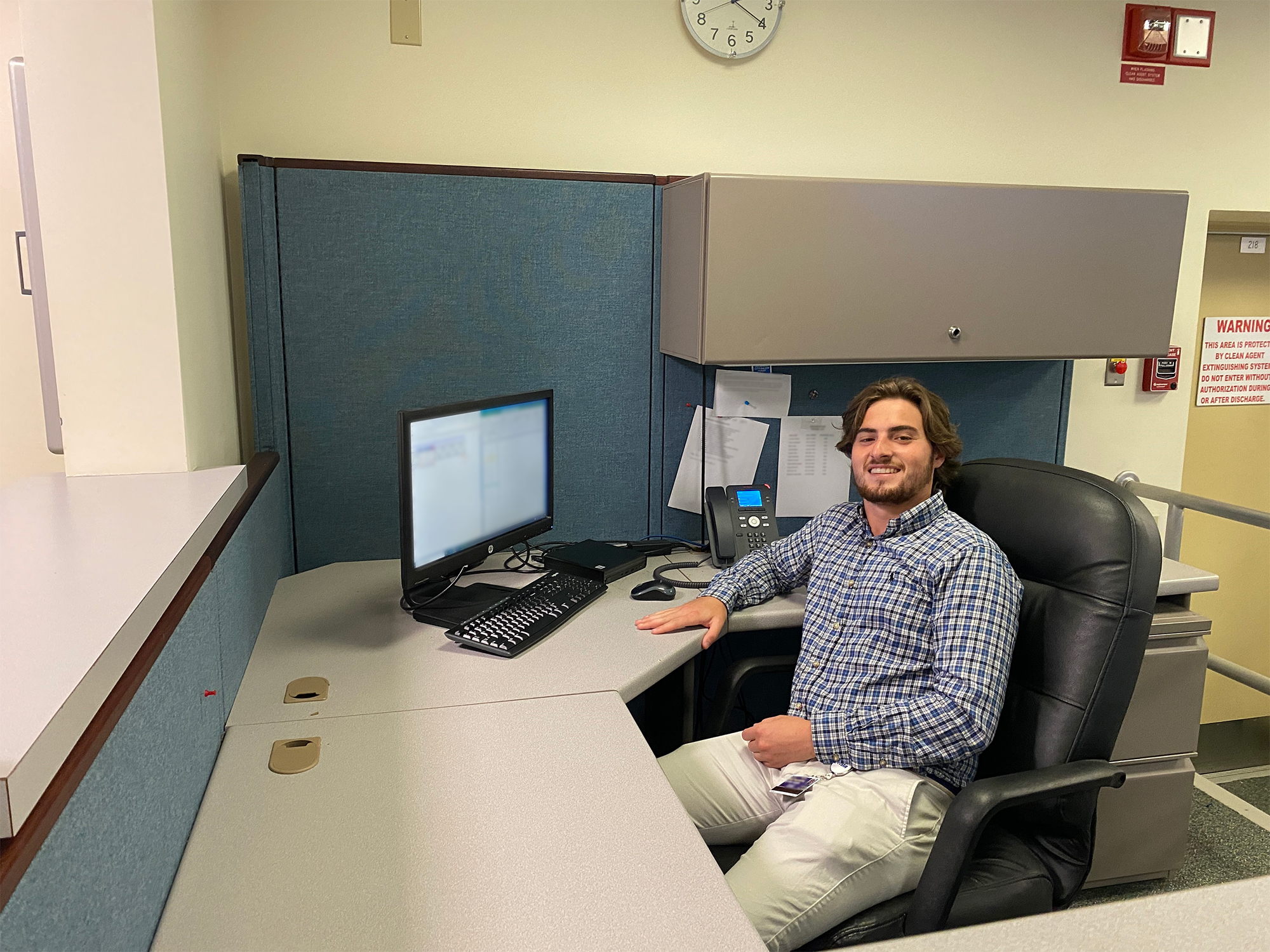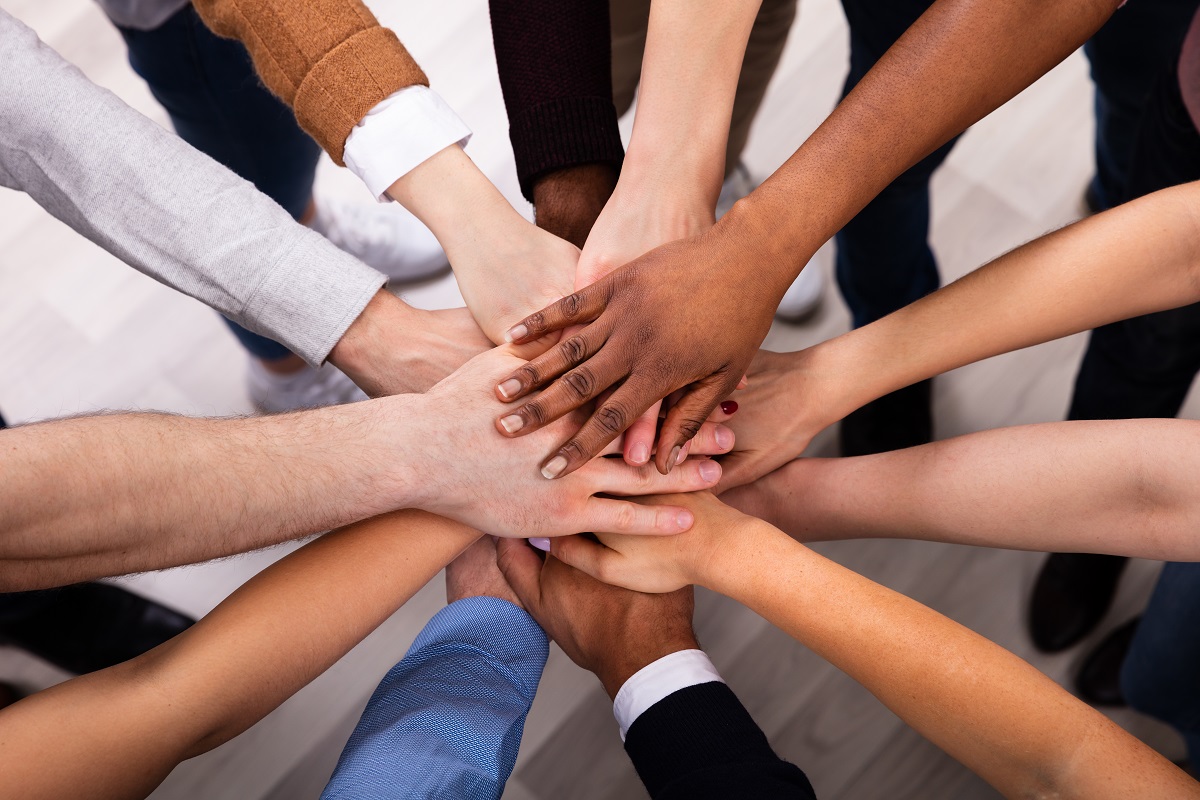 Human Resources
SUMMER INTERNSHIP
Is a career in HR in your future? Gain valuable, real-world HR experience in a variety of areas from administration to talent acquisition, benefits, and more, with this internship located at the Cape May-Lewes Ferry.
Executive Administration
Summer internship
Work with staff from the Executive Director's office to gain a broad perspective about the intracacies of operating a multi-state transportation Authority.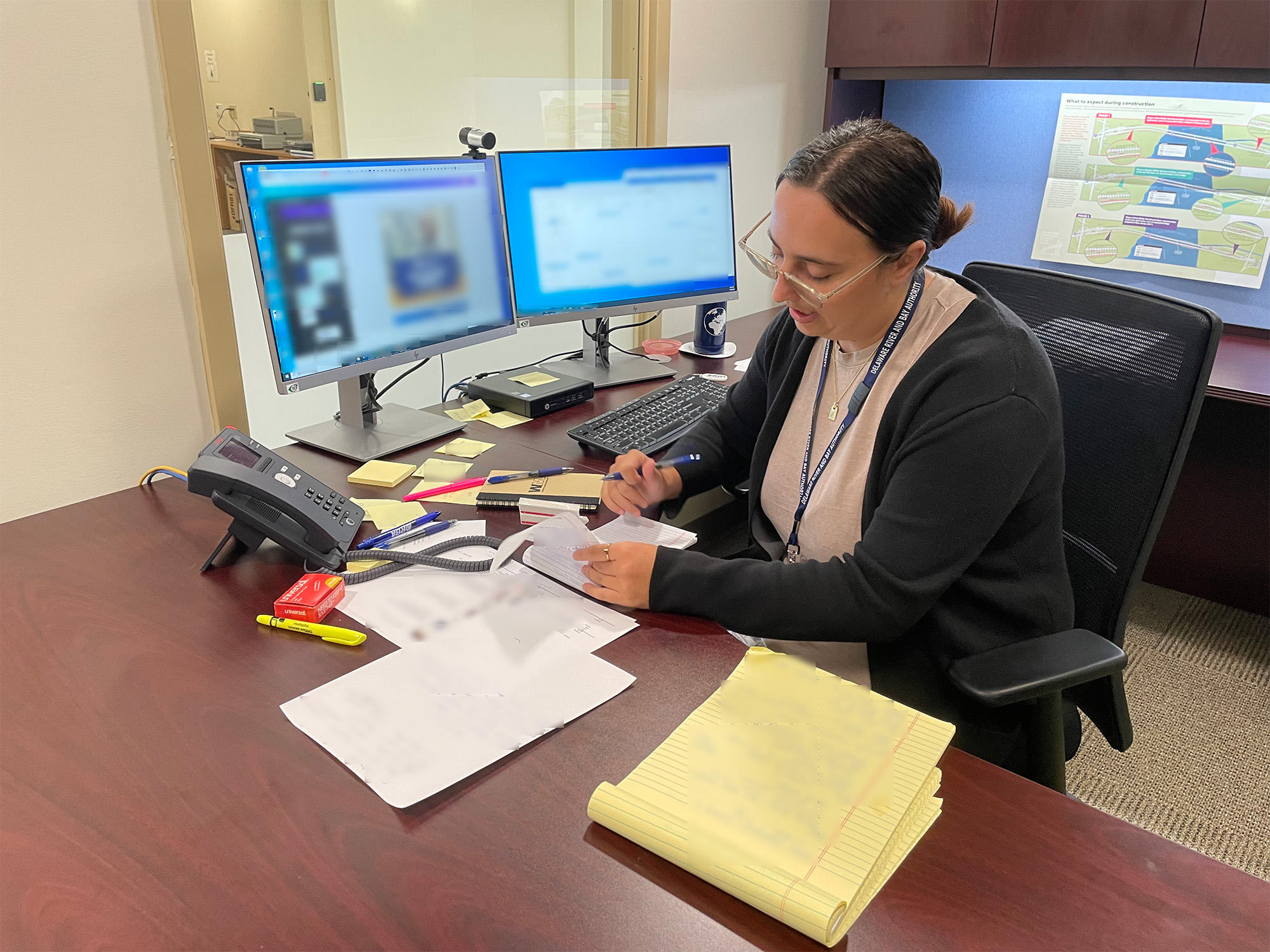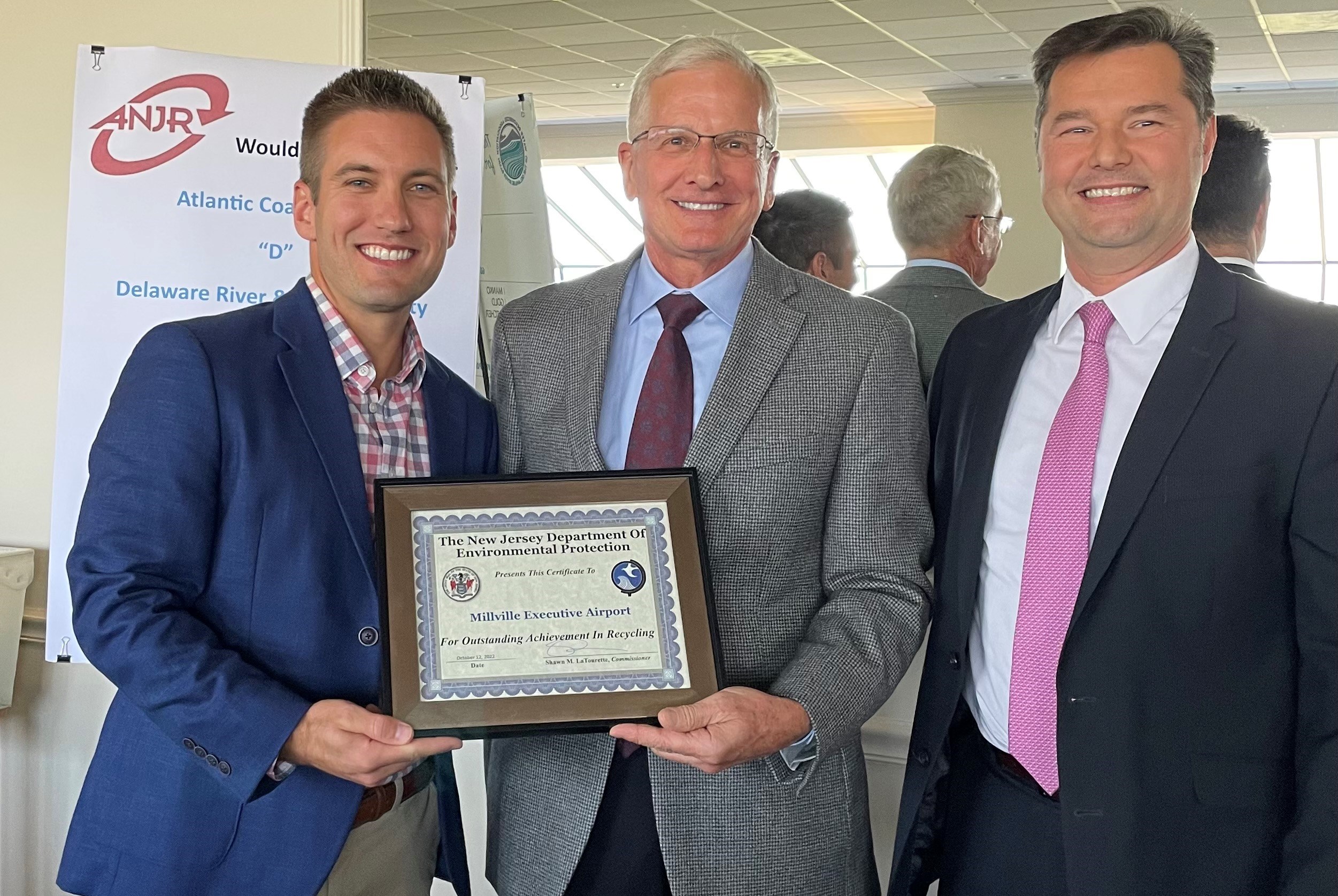 environmental, health & safety
CO-OP POSITION
Work side-by-side with our award-winning EHS team to learn how to bring recycling and environmental best-practices to life in a real-world working environment.
hospitality/ Food & retail
SUMMER INTERNSHIP
Providing a positive customer experience at the Ferry includes on-board food and retail options that create memories for years to come. See how our teams plan and implement offerings and merchandise them to appeal to the traveling public.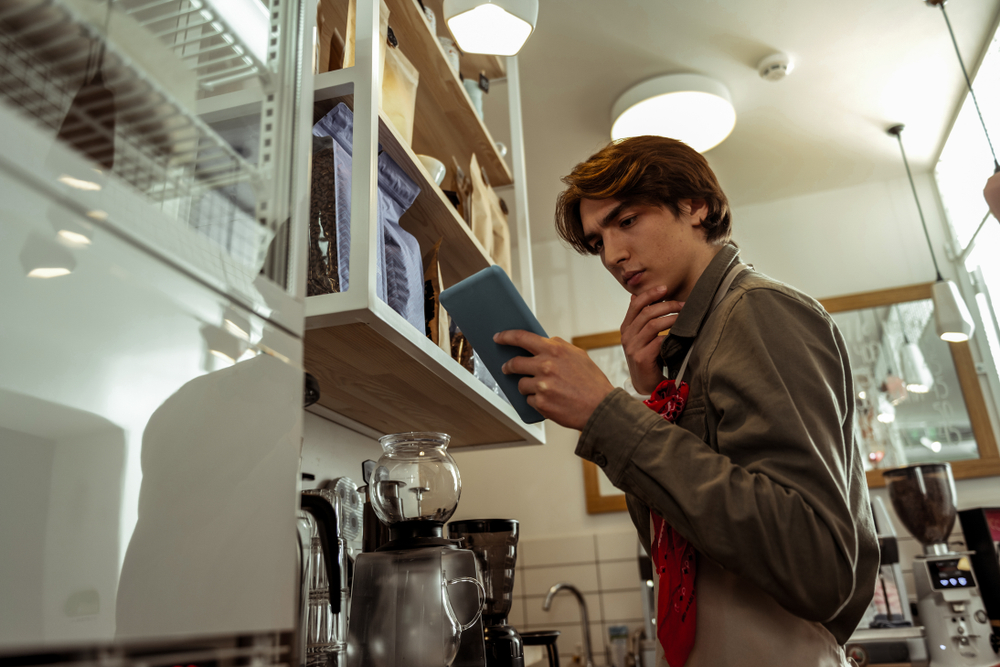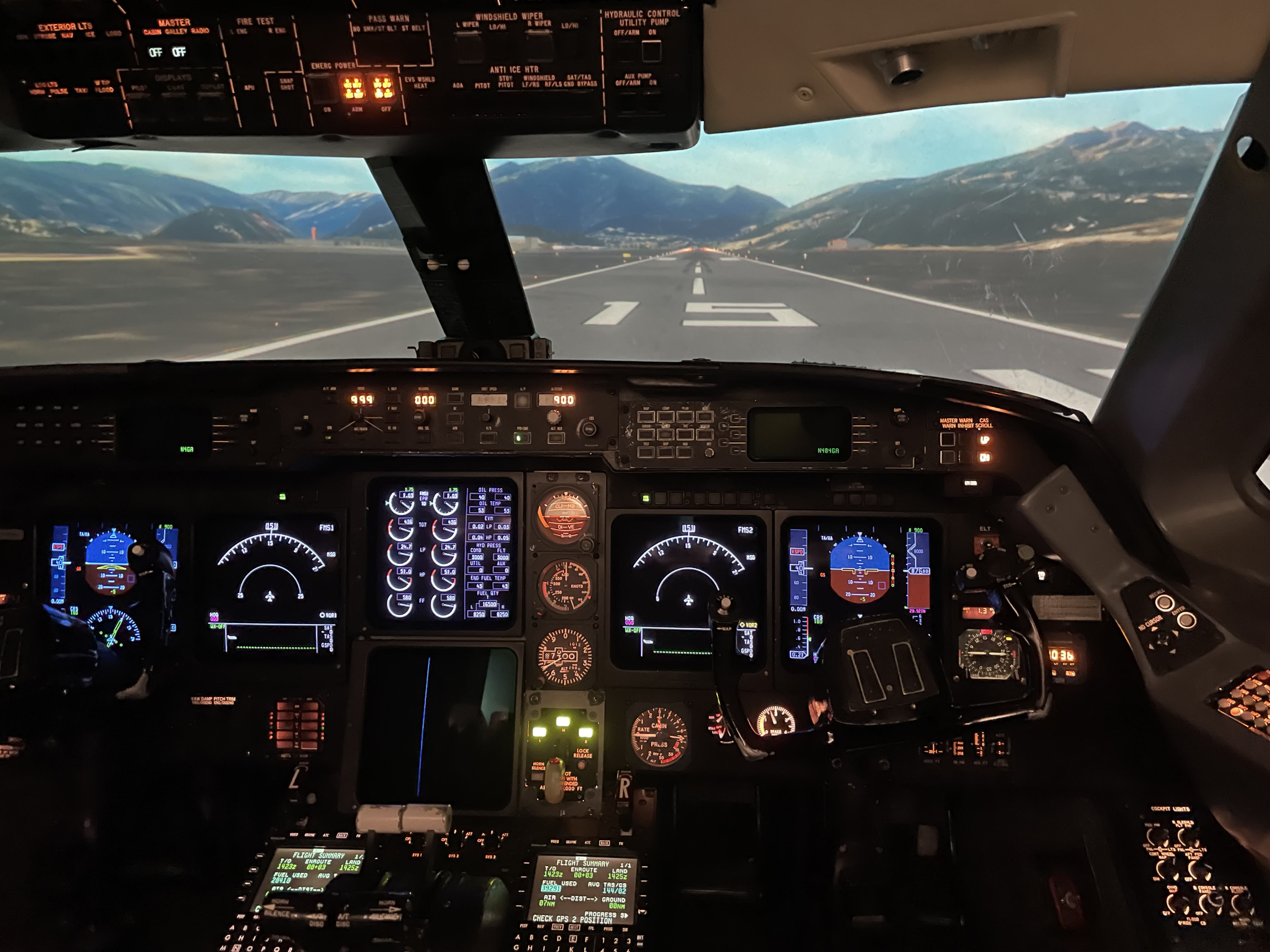 AirPort Operations
sUMMER iNTERNSHIP
What does it take to manage a modern airport? Work with the management team from Wilmington Airport to literally learn about aviation management from the ground up! Did you know our current Airport Assistant Director first started as a DRBA intern?
AIRPORTS DIGITAL Marketing
SUMMER INTERNSHIP
Be part of the DRBA digital marketing team and learn to work on social posts, blogs and web sites to get the word out about the rich and vibrant aviation industry in Delaware and South Jersey.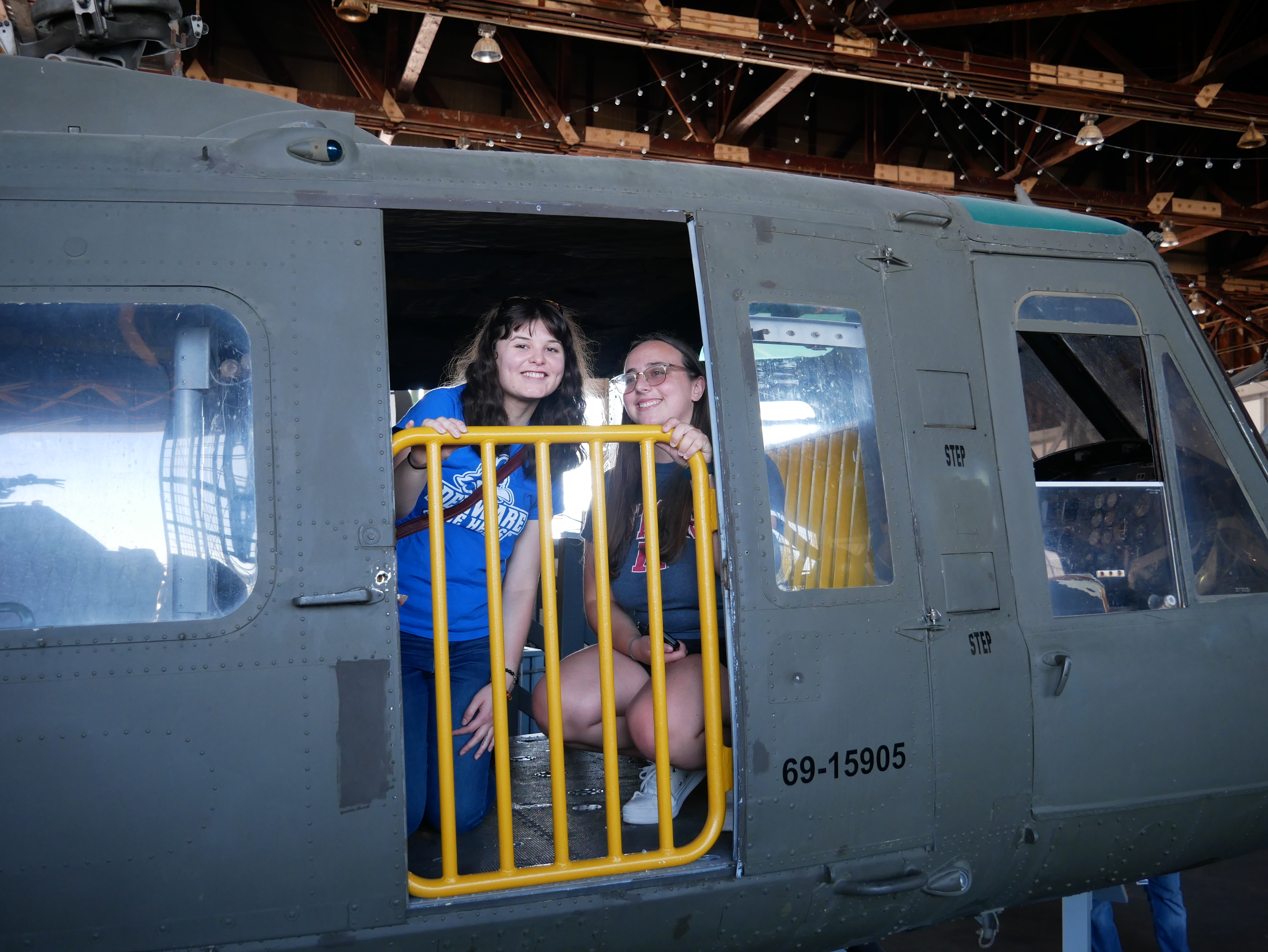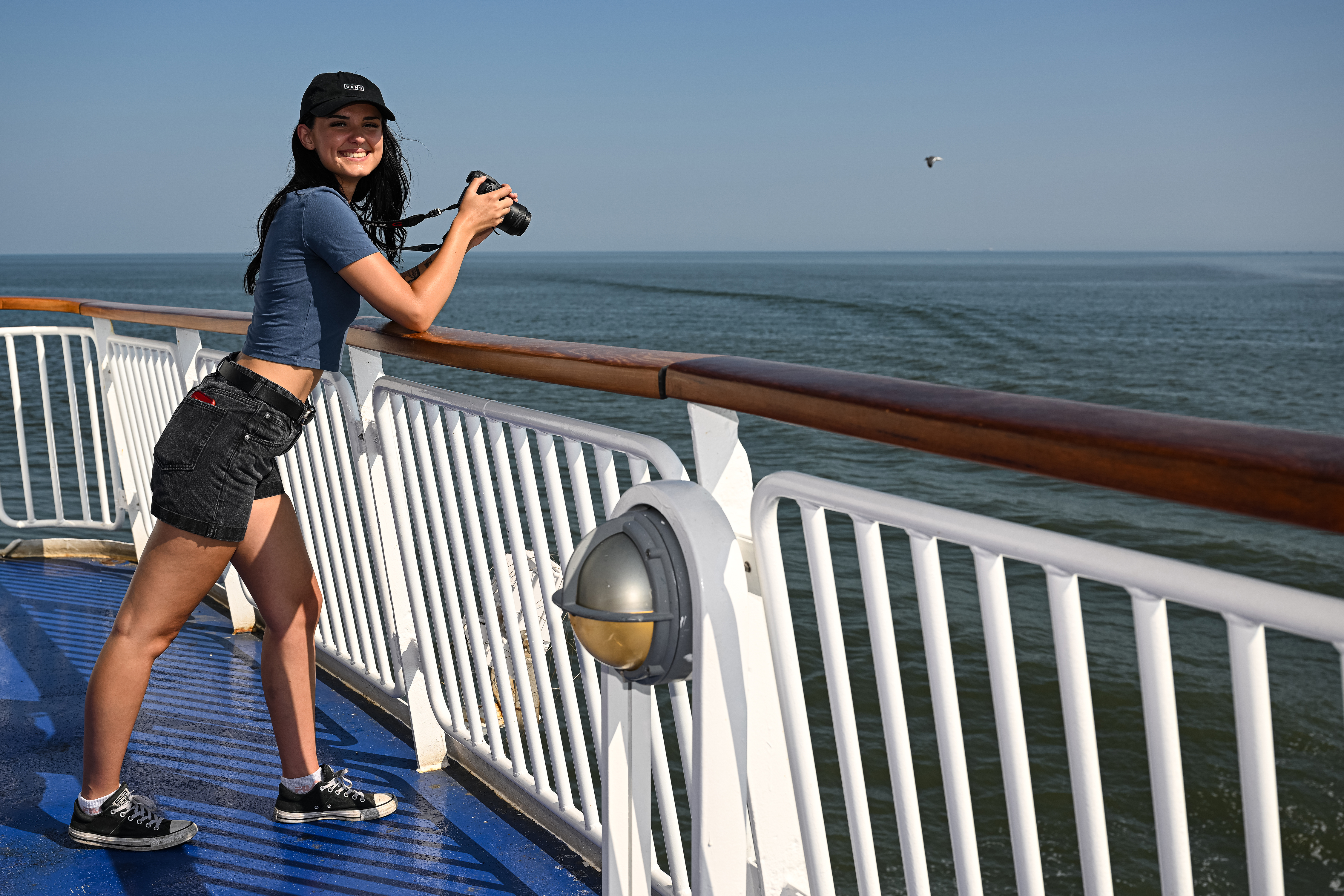 Social Media Marketing
summer Internship
Work at the Cape May-Lewes Ferry and be part of our summer marketing team helping tourists discover the hidden treasures of Cape May from the Ferry to Cape May Airport.
police/law enforcement
summer internship
Work at the Cape May-Lewes Ferry and be part of our summer marketing team helping tourists discover the hidden treasures of Cape May from the Ferry to Cape May Airport.