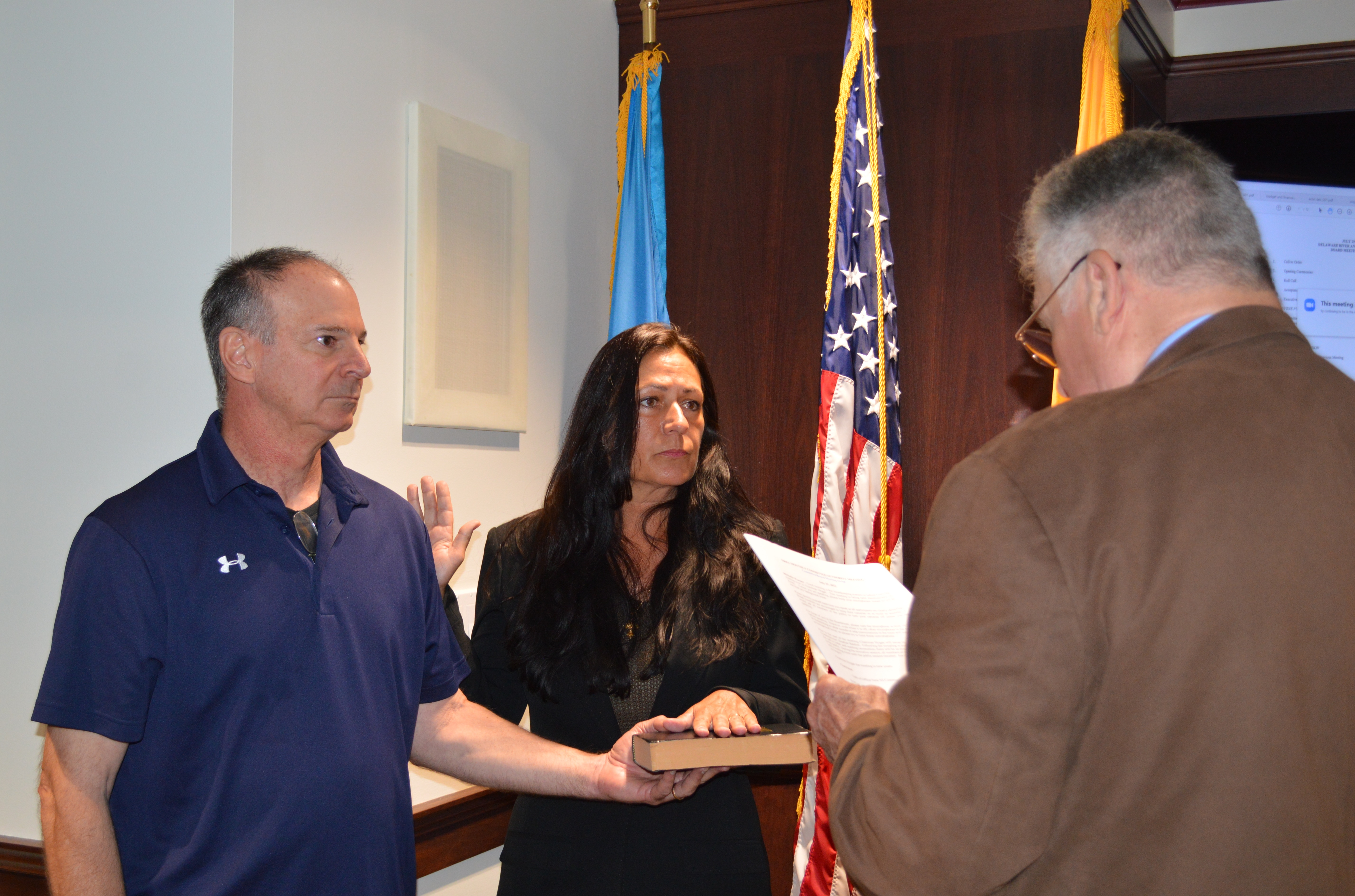 Delaware River and Bay Authority Welcomes New Board Member
Delaware River and Bay Authority Welcomes New Board Member
New Jersey Governor Phil Murphy Appoints Heather K. Baldini to the Bi-State Agency
NEW CASTLE, Del. – Today, the Delaware River and Bay Authority (DRBA) welcomed Heather K. Baldini of Sea Isle City, New Jersey as a new Commissioner.  Chairman James N. Hogan administered the Commission Oath of Office to her prior to the bi-state agency's monthly meeting.  Succeeding James Bennett, Commissioner Baldini will serve a term that extends to July 1, 2025.  She was confirmed by the New Jersey State Senate on June 24.
"I am grateful that Governor Murphy nominated me to represent Cape May County and the State of New Jersey as a Commissioner," Baldini said.  "Given its operation of the Cape May - Lewes Ferry and the Cape May Airport, the Authority has a significant impact on the economy of Cape May County. Whether its governance, operations, or economic projects, I am confident that I will be able to make a positive contribution to the Commission's policy discussions.  Together with my fellow Commissioners, I know we can make a difference."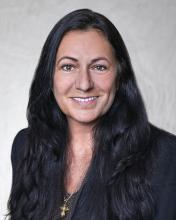 A certified paralegal, Commissioner Baldini is the office manager at the Law Office of Paul J. Baldini, P.A. located in Wildwood, New Jersey.  Ms. Baldini also operated her own small children's clothing shop for a decade.  Both a trained court reporter and public notary, Ms. Baldini is a graduate of Wildwood High School.
Commissioner Baldini actively participates in numerous charitable and community activities, including local annual fundraisers for Deborah Hospital, Shriners Hospitals for Children, and Sea Isle City Mayor's annual Holiday Toy and Food Drive.  In addition, Ms. Baldini assists with both the Sea Isle City Columbus Day and Sea Isle City St. Patrick's Day Parades.  She also served as past president of the Bishop McHugh Catholic School PTA and is a past member of the Sea Isle City School Board.  
"Ms. Baldini has spent her entire career helping others, particularly the Cape May County community," Hogan remarked.  "I know she will provide valuable insights that will enhance our discussions and deliberations.  We're thrilled to have her as a Commissioner."
"Given her experiences, talents and knowledge, Commissioner Baldini is a tremendous addition to the Board," remarked Executive Director Thomas J. Cook.  "Commission service is a significant commitment, and we appreciate her willingness to serve the people of New Jersey and Delaware as a board member."  Cook noted that Commissioners do not receive compensation for their service to the agency.   
The Commission is comprised of twelve commissioners - six each from Delaware and New Jersey - who are appointed by their respective Governor.
About the Delaware River and Bay Authority
The DRBA, a bi-state governmental agency created by Compact in 1962, owns and operates the Delaware Memorial Bridge, the Cape May- Lewes Ferry, and the Forts Ferry Crossing.  The DRBA also manages corporate and aviation properties through its economic development powers - two airports in New Jersey (Millville Airport and Cape May Airport) and three in Delaware (Wilmington - New Castle Airport, Civil Air Terminal and Delaware Airpark). All DRBA operating revenues are generated through the bridge, ferry and airport facilities.  For more information, visit www.drba.net.
Hero Image at the Top of Page:   DRBA Chairman James N. Hogan (right) administers the Commission Oath of Office to the Delaware River and Bay Authority's newest Commissioner, Heather Baldini (left) of Sea Isle City, New Jersey as her husband, Paul, holds the Bible.