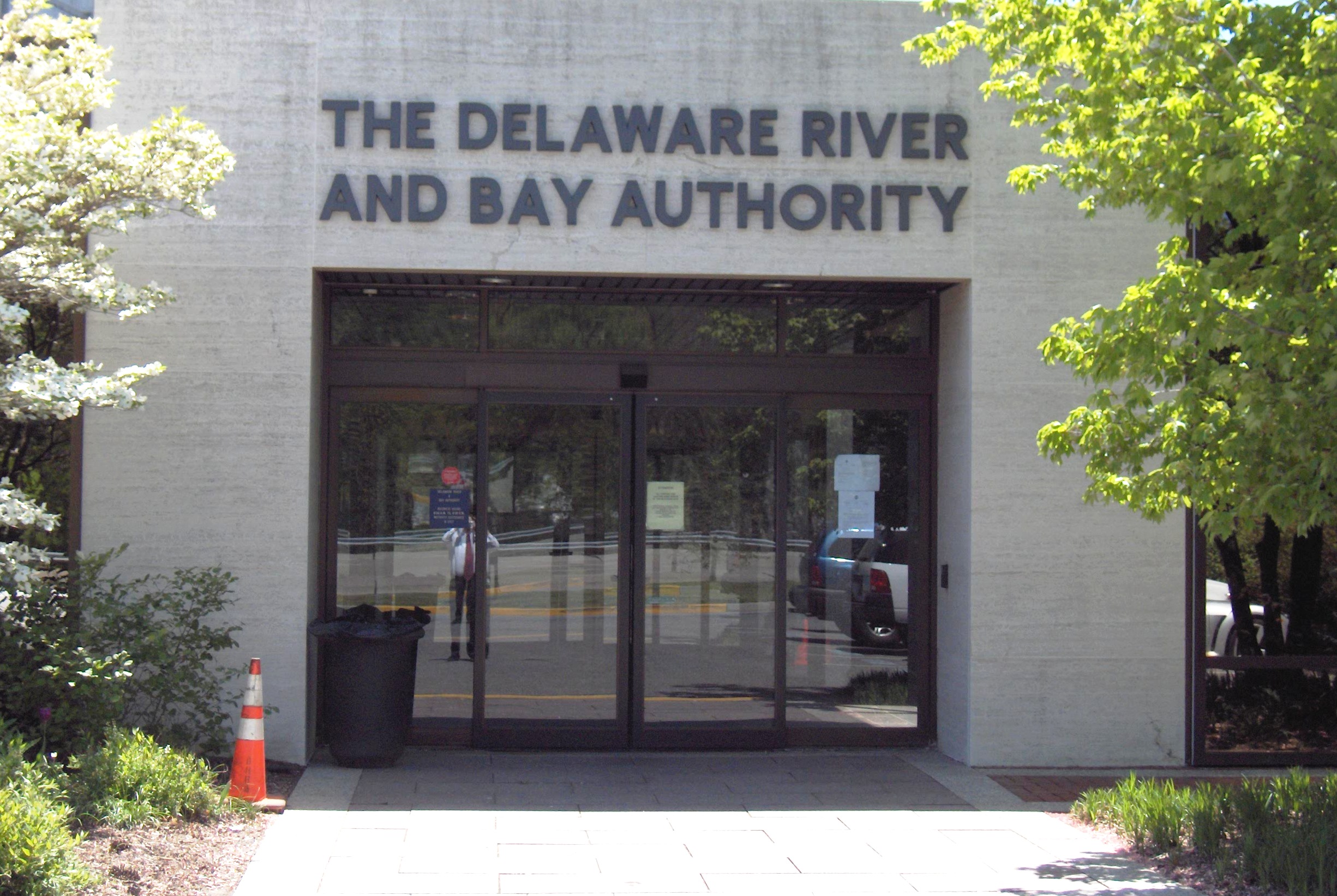 DRBA Commission Elects Chairman, Vice Chairman
DRBA Commission Elects Chairman, Vice Chairman
NEW CASTLE, Del. – Today, Samuel E. Lathem of Bear, Delaware and James N. Hogan of Franklinville, New Jersey, were sworn-in to the leadership posts of Chairman and Vice Chairman respectively at the bi-state agency's monthly meeting.  Lathem and Hogan were unanimously selected to serve in these leadership roles by their fellow Commissioners at the conclusion of last month's meeting held on January 18, 2023. The leadership posts rotate between the States of Delaware and New Jersey every two years.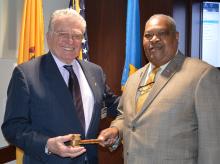 Chairman James N. Hogan (pictured left) congratulates Sam Lathem on his election as Commission Chairman and presents him with the meeting gavel.  Mr. Lathem, a U.S. Army veteran and retired member of the of the United Auto Workers (UAW), will be starting his second term as Chairman during his Commission tenure.  Beginning his sixth term as Commission Vice Chairman, Mr. Hogan serves as the Gloucester County Clerk, a position he has held since 1998. 
About the Delaware River and Bay Authority
The DRBA, a bi-state governmental agency created by Compact in 1962, owns and operates the Delaware Memorial Bridge, the Cape May- Lewes Ferry, and the Forts Ferry Crossing.  The DRBA also manages corporate and aviation properties through its economic development powers - two airports in New Jersey (Millville Airport and Cape May Airport) and three in Delaware (New Castle Airport, Civil Air Terminal, and Delaware Airpark). All DRBA operating revenues are generated through the bridge, ferry, and airport facilities.  For more information, please visit www.drba.net.