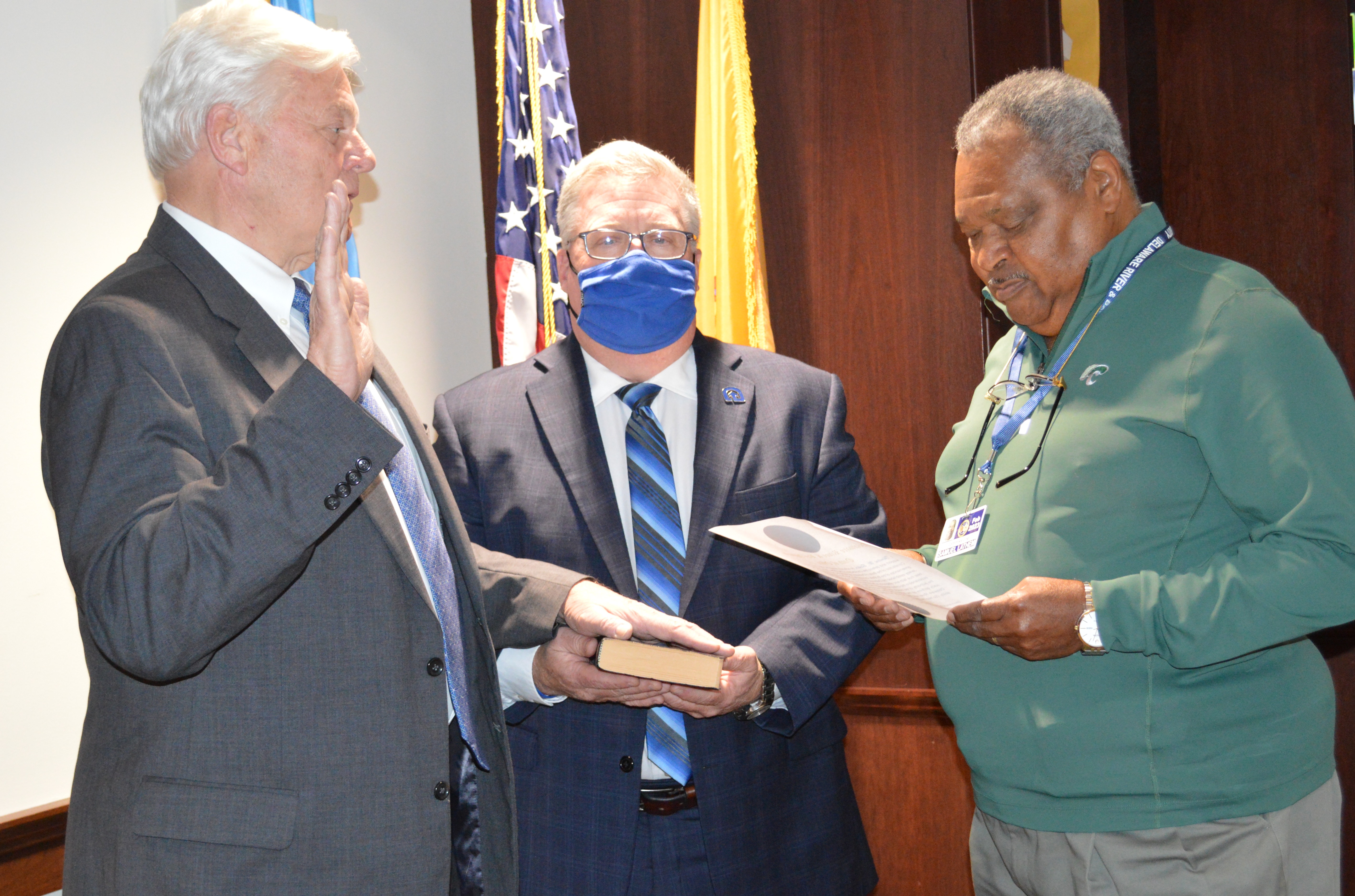 DRBA Welcomes New Sussex County Commissioner
DRBA Welcomes New Sussex County Commissioner
Delaware Governor John Carney Appoints Theodore W. Becker of Lewes, Delaware
NEW CASTLE, Del. – Today, the Delaware River and Bay Authority (DRBA) welcomed a new Board member as Commission Vice Chairman Samuel E. Lathem administered the Oath of Office to Theodore W. Becker of Lewes, Delaware, prior to the bi-state agency's monthly meeting. Commissioner Becker replaces Jim Ford who resigned in late July.  On October 13, the Delaware State Senate unanimously confirmed his nomination. His term extends to July 1, 2022.  
"I am honored that Governor Carney appointed me to serve the residents of the State of Delaware as an Authority Commissioner," Becker said.  "The Authority is a dynamic organization with dedicated employees who take pride in serving the public. Working together with my fellow Commissioners and executive management, I hope to use my experience in real estate, municipal government, and customer service to develop and produce policy initiatives that will be beneficial for the bi-state agency."
A U.S. Army veteran, Mr. Becker is a managing partner of Stewart Becker Properties and the owner of the Inn at Canal Square in Lewes, Delaware.  Prior to starting his own successful real estate venture, Mr. Becker worked as a Regional/National Sales Manager for Nationwide Distributor of Textiles and Wall Coverings for nearly 20 years.  Since 2004, Mr. Becker has served his hometown community on the Lewes City Council – with the last seven years as the City's Mayor.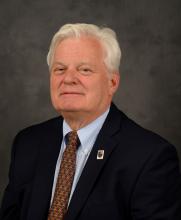 "Commissioner Becker has extensive management experience in both the private and public sectors, most notably in real estate and municipal government," said Vice Chairman Samuel E. Lathem.  "He's a proven leader and I am confident he will bring an important perspective to our policy discussions.  We are indeed fortunate to have him as a Commissioner." 
"Commissioner Becker is an excellent addition to the Board," remarked Executive Director Tom Cook.  "We understand the time commitment involved and are thankful he is willing to serve the people of Delaware as a board member."
Active in civic and community activities, Mr. Becker serves on the Board of Directors of the Beebe Medical Center, the Beebe Medical Center Foundation Board, Delaware League of Local Governments, the Delaware Health Resources Board (DHRB), and as the Sussex County Representative on the Delaware Healthcare Commission.  He was a past board member on the Delaware Health Information Network (DHIN), the United Way of Delaware, and the Lewes Chamber of Commerce.  In 2018-2019, Mr. Becker served as both President of the Sussex County Association of Towns (SCAT) and Chairman of the Association of Coastal Towns (ACT).
Mr. Becker earned a Bachelor of Science degree in Occupational Therapy from the Ohio State University.  He later graduated from George Washington University with a degree in Public Administration.  
The Commission is comprised of twelve commissioners - six each from New Jersey and Delaware - who are appointed by their respective Governor.  
About the Delaware River and Bay Authority
The DRBA, a bi-state governmental agency created by Compact in 1962, owns and operates the Delaware Memorial Bridge, the Cape May- Lewes Ferry, and the Delaware City – Salem Ferry Crossing.  The DRBA also manages corporate and aviation properties through its economic development powers - two airports in New Jersey (Millville Airport and Cape May Airport) and three in Delaware (New Castle Airport, Civil Air Terminal and Delaware Airpark). All DRBA operating revenues are generated through the bridge, ferry and airport facilities.  For more information, visit www.drba.net
Hero Photo caption: DRBA Vice Chairman Samuel E. Lathem (right) administers the Commission Oath of Office to the agency's new Commissioner, Theodore W. Becker (center), as DRBA Executive Director Thomas J. Cook holds the Bible.