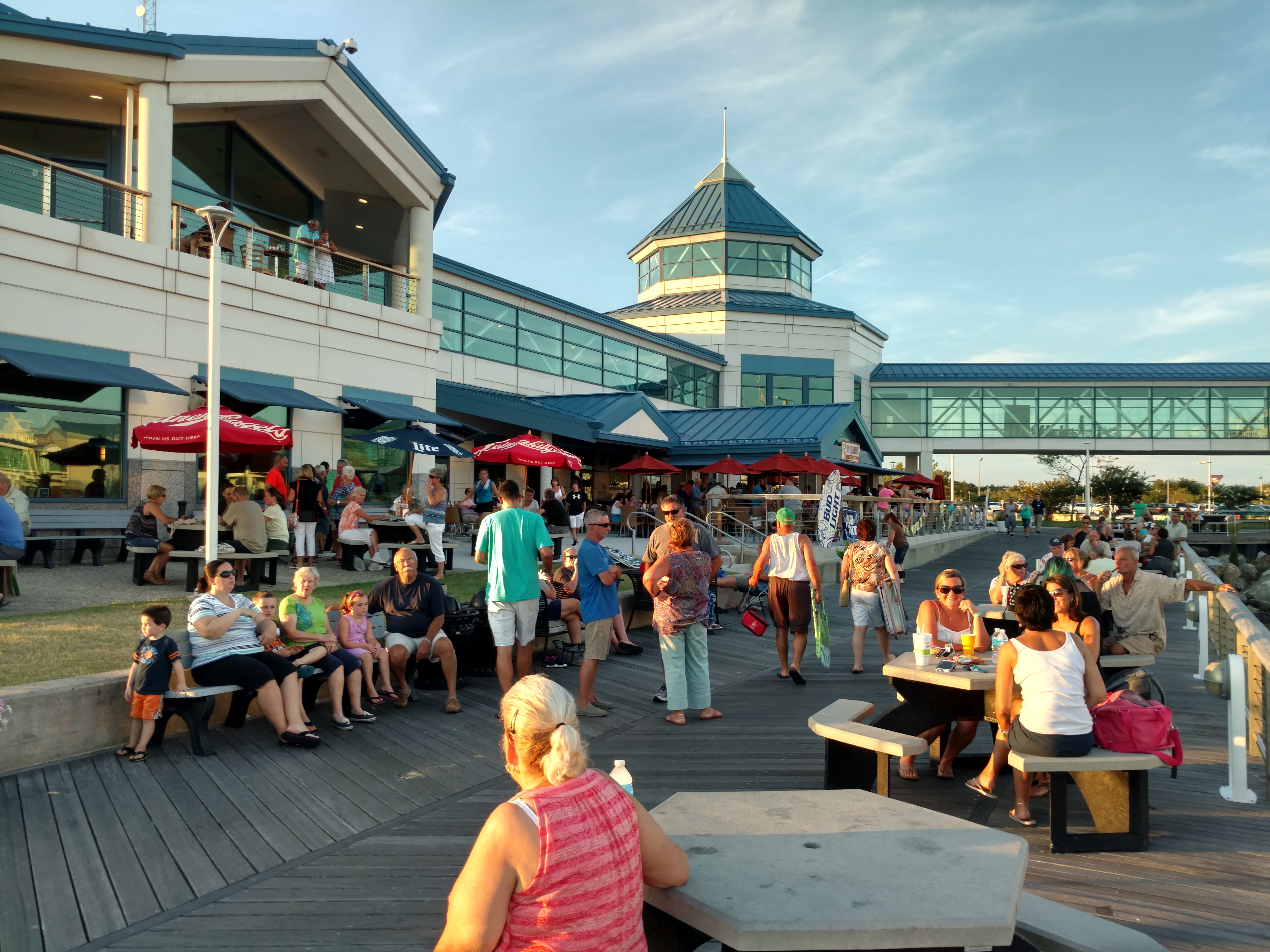 Exit Zero Hospitality LLC Selected to Operate Cape May Terminal Food Operation
Exit Zero Hospitality LLC Selected to Operate Cape May Terminal Food Operation
Partners with DRBA to Create Resort Dining Destination at Cape May Ferry Terminal
CAPE MAY, NJ – Today, Delaware River and Bay Authority (DRBA) officials announced the selection of Exit Zero Hospitality to redevelop, reposition and operate the restaurant and associated facilities located at the Cape May – Lewes Ferry Terminal in Cape May, New Jersey.  Exit Zero Hospitality will begin operating the concession and retail operations in early June 2021.    
"In late 2019, we embarked on a path to take our food and retail business to the next level, bringing aboard Grain Craft Bar + Kitchen to operate the Lewes Ferry Terminal concession business," said Heath Gehrke, Director of Ferry Operations at the DRBA.  "That partnership has proven to be very successful and we're looking to launch a similar effort at our Cape May location. Exit Zero has a loyal brand following, creative menu ideas, and a focus on creating a dining destination for families that align perfectly with our goals. We're looking forward to the start of what we believe will be a very successful partnership."
Already popular with ferry travelers and locals, the Cape May Ferry Terminal location offers a great platform for growth.  "If you were to create the perfect restaurant location, it would be nestled right on the waterfront, with panoramic sunset views," said Jack Wright, Exit Zero owner. "That's what the ferry terminal offers. The opportunity to create an exciting new destination in Cape May County was irresistible to us, and we can't wait to partner with the DRBA on this project."
Exit Zero Hospitality is leasing approximately 12,000 rentable square feet of space in the Cape May Terminal Building and 15,500 rentable square feet of contiguous patio space.  The initial term of the lease is ten (10) years with both parties having the option to mutually agree to extend the lease for two additional five-year periods.  Exit Zero Hospitality is committing to spend nearly $2 million to renovate and improve the Terminal facility during the first three years of the lease.  The improvements are expected to be done in phases during the off-seasons with the grab and go area to be undertaken first.
Rebranded NoCa Coffee Co., a new coffee shop and grab-and-go area would offer coffee from Cape May Roasters, including a fun new range of custom blends, freshly made juices and shakes, plus a choice of grab-and go or freshly made breakfast and lunch sandwiches/snacks. A selection of soft drinks along with snack bars will also be available. The café would be open daily from 6:00 a.m., year-round.
The main restaurant will be rebranded with a new circular bar to be constructed in the center of the dining room.  The casual, waterfront vibe of On the Rocks would remain, with some changes to the esthetics and the menu and the expansion of the patio area overlooking the Terminal Green – to be renamed "Ferry Park."
Ferry Park, already known to locals as a gem for summer activity, will now feature a series of organic landscape additions designed to have educational and ecological benefits.  In subsequent phases improvements will include recreational (bocce, hammocks, bean bag toss) elements, and places for local vendors to ply their wares.  All of these changes will be designed to further enhance a space that will continue to offer concerts, festivals, and gatherings – or simply a place to relax and enjoy nature.
Exit Zero also plans to renovate the existing Sunset Lounge into a sophisticated seafood-based restaurant with unrivaled sunset views over the Delaware Bay. The design will evoke the golden age of ocean liners, with comfortable seating, a white-tiled bar and soft amber lighting, and a beautiful gas fireplace from floor to ceiling. The menu will have a focus on seasonal local seafood and will also feature a Raw Bar. The restaurant would be open daily for dinner only, year-round. The room would also be available to be booked for private functions and events.
Lastly, The Gallery will serve as a community amenity, for meetings and other smaller functions.  Partnering with local B&Bs and Inns, the Wheelhouse will be available for off-season corporate retreat meetings and sessions paired with the terminal restaurants for dinners and special functions.
The Gallery would also serve as the home to regular art exhibits by regional artists, with Exit Zero and the DRBA splitting a commission on all sold works.  Throughout the year, locals would be offered free classes in subjects such as watercolor painting, creative writing, wreath-making, knitting, flower arranging, jewelry making, sea glass collecting, birdwatching and more. Classes would be followed by purchased lunch at the ground-floor restaurant.
Overlooking the Delaware Bay in North Cape May, New Jersey, the location offers a mix of indoor and outdoor seating options with unparalleled views of the water and the ferry operations.  The ferry operates year round, transporting nearly 1,000,000 passengers annually between the Delaware and South Jersey resort regions.
About the Cape May-Lewes Ferry
The Cape May – Lewes Ferry is owned and operated by the Delaware River and Bay Authority, a bi-state governmental agency created by Compact in 1962. The Ferry is open year-round and has carried more than 50 million passengers since its inception on July 1, 1964. The Delaware Bay ferry service, which connects Victorian Cape May, New Jersey, and historic Lewes, Delaware, transports approximately 275,000 vehicles and nearly 1 million passengers. For schedule, rates and other program information, please visit the ferry's website at www.CMLF.com, or call toll free, 800-643-3779. Like us on Facebook or follow us on Twitter @CMLFerry.
About Exit Zero Hospitality
The company started out by launching Exit Zero weekly magazine in 2003 and also publishes the annual Cool Cape May book, a definitive guide to visiting the area. It also operates Exit Zero Filling Station, an acclaimed restaurant and retail store in West Cape May which is open daily, year-round. For more information, visit www.exitzero.com or call 609-770-8479.