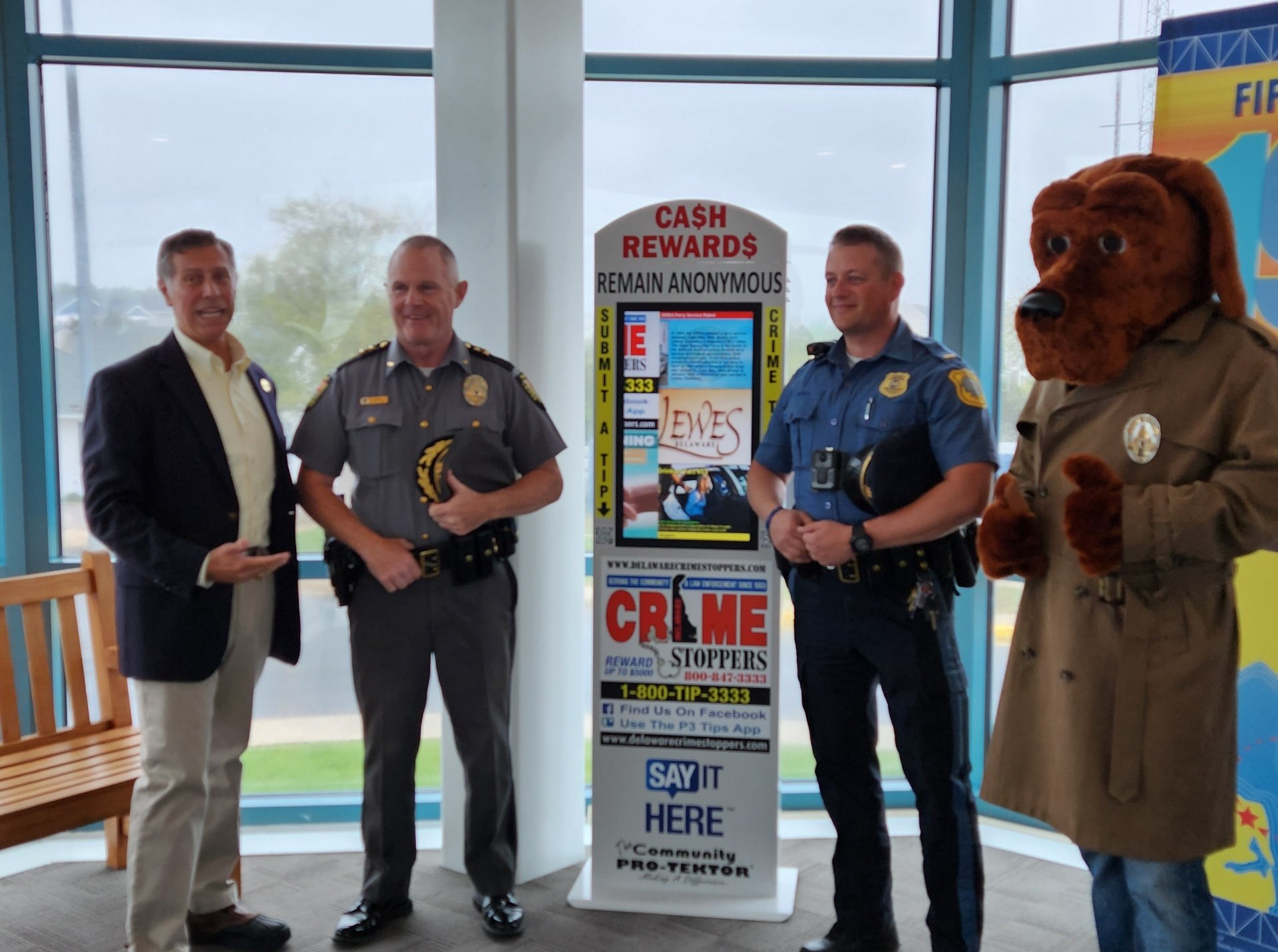 New Crime Stoppers Kiosk makes it way to Lewes Ferry Terminal
New Crime Stoppers Kiosk makes it way to Lewes Ferry Terminal
The kiosk will display Amber alerts, law enforcement recruiting information, information about known and wanted criminals, about safety information, and ways that they can improve their quality of life.
LEWES, Del.- Fighting crime one kiosk at a time. Delaware Crime Stoppers, in partnership with the Delaware River and Bay Authority, is bringing this innovative technology inside the Cape May – Lewes Ferry Terminal to increase tip submissions, inform the community about local crime, and make the First State safer....
for full news story please visit www.wmdt.com/2022/10/new-crime-stoppers-kiosk-makes-its-way-to-lewes-ferry-terminal.