Commendations or complaints
How to file a commendation or complaint with the drba police
The Delaware River and Bay Authority Police Department (DRBA PD) is committed to providing the public with professional law enforcement service. We always strive to exceed our own standards -- to perform our duties with acceptance, understanding, and approval, but we can also fall short. Please use the links on this page to let us know when we've done well, or when improvements are needed.

contact Methods
There are two key ways to let us know about a commendation or complaint. To reach us by mail or phone please use either of the resources in the block below:
To Mail us:
Write to:
Police Administrator Office
Delaware River and Bay Authority Police Department
P.O. Box 71
New Castle, DE 19720
To call us :
Phone:
24 hours a day at (302) 571-6342 and ask to speak to a supervisor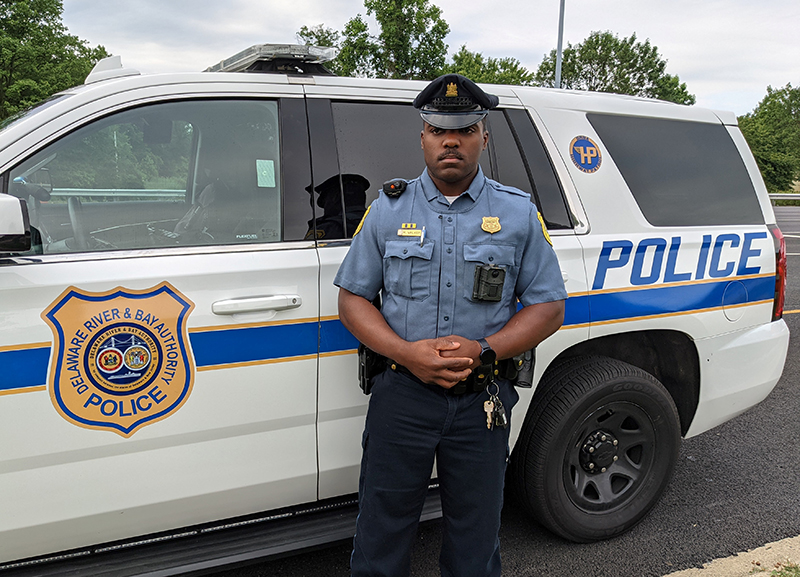 For Commendations: Once your compliment has been received, it will be documented and conveyed to the employee and their supervisors. A copy of the compliment will also be placed in the employee's personnel record. As you would expect, our employees sincerely appreciate positive feedback from the citizens they serve.

Professional Standards unit
It is the policy of the Delaware River and Bay Authority Police Department to accept and investigate all complaints or allegations of misconduct on the part of any member or employee. In doing so, the Department will strive to be fair to both the complainant and the employee(s) involved.
Any complaints concerning the conduct of a departmental member or employee may be filed with the Professional Standards Unit. Upon review, a determination is made as to whether the complaint would be more appropriately investigated by the Professional Standards Unit or the employee's supervisor. Please use the resources below for filing a Professional Standards Unit complaint.
The Professional Standards Unit may also be contacted by calling (302) 571-6432. Once you complaint has been received, it will be investigated according to appropriate procedures and you will be notified of the results. You will be notified of the outcome of the investigation and what, if any, action was taken; however, the specific nature of any disciplinary action will not be released. The Police Department encourages the filing of legitimate complaints as a means to hold the Department and its employees accountable to the public.
Organizational Structure
The public may request a copy of the Police Department's organizational chart by contacting the Professional Standards Unit.
How to file a complaint

Internal Affairs statistical Information
The public may request annual internal affairs statistical information by sending a written request to the DRBA's Public Information Officer at this address below:
Public Information Officer
Delaware River and Bay Authority
PO Box 71
New Castle, DE 19720